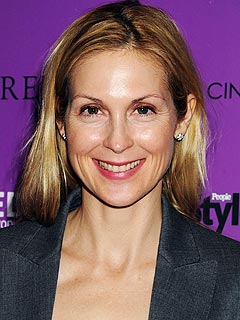 INF
Hermés Giersch may just be turning 4-years-old, but he's already escorting young ladies on the red carpet.
"They're on a date tonight," jokes Kelly Rutherford of her son's preschool pal, who joined them at the opening night of Freckleface Strawberry The Musical.
"They know each other from school," the Gossip Girl star explains. "It's going really well, they're drinking strawberry drinks."
Hermés is also engaged in more age-appropriate pursuits. "He's learning to spell — Paul Newman has these alphabet chocolate cookies and I put them into his lunch box. Yesterday it was boy, b-o-y."
Daughter Helena Grace, 16 months, is meeting her own milestones — albeit ones that are a bit more painful.
"She's getting a lot of teeth right now so we're up a lot of nights," shares a weary Rutherford.
– Mary S. Park
View full post on Celebrity Baby Blog