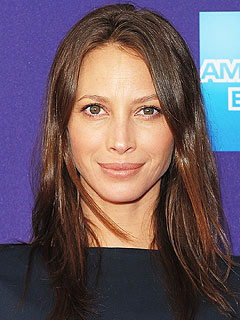 Michael Loccisano/Getty
Christy Turlington Burns knows a thing or two about model behavior. The fashion icon turned activist received a United Nations award, for her humanitarian work in women's health, Oct. 7 in New York City.
"I'm beyond humbled," Turlington tells PEOPLE of her first honor from the Americans for the United Nations Population Fund.
The supermodel, who has two kids with her husband, actor Ed Burns, says working for such causes is "by far" more preferable than strutting down the catwalk: "Gosh, I hated walking down a runway in heels."
Turlington Burns, 41, had postpartum hemorrhage complications giving birth to her daughter. Her foundation Every Mother Counts and film No Woman, No Cry raise awareness and funding for international maternal health initiatives.
She teaches her kids Grace, 7 this month, and Finn, 4½, about making a difference too.
"[Grace] is starting to understand we have rights in our country that allow us to reach out to members of Congress. She's like, 'Wow, that's incredible. Like, I have that?'"
Her son also "gets it." His Halloween costume, though, may be another matter.
"He's talking about being a train. . . . I can't visualize that yet," laughs Turlington Burns.
Motherhood is "an incredible responsibility but one that makes you want to be the best person you can be," says the yoga enthusiast, who also takes graduate classes in public health at Columbia.
Though she feels like it's been "several lifetimes ago" since she appeared in George Michael's "Freedom! '90" music video, Turlington Burns credits her modeling career for laying the foundation for her philanthropy.
"I'm more effective at what I do because of all those years of experience — 25 years, traveling the world. That was, for me, the whole incentive." Looking back, says Turlington Burns, "I wouldn't change anything."
– Pearl Chen
View full post on Celebrity Baby Blog